Bathroom Shower Tile Patterns: A Guide to Choosing the Perfect One
When designing or renovating a bathroom, choosing the right shower tile pattern can make all the difference. Not only does it add style, but it also affects the overall ambiance of the bathroom. With a vast selection of styles and materials available, it can be challenging to decide on which pattern is best for you. In this article, we'll explore some popular options and provide tips on how to select one that suits your needs.
1. Subway tiles – A timeless classic
Subway tiles have been around for over a century and remain popular to this day. They feature rectangular-shaped tiles that are installed in an overlapping pattern. This style is easy to clean and maintain, making it an ideal option for homeowners who want a no-fuss approach to their bathroom design.
2. Mosaic tiles – Add some personality
Mosaic shower tile patterns are a great way to infuse character into your bathroom design. They consist of small pieces of material fitted together to create intricate designs or pictures. Mosaic tiles come in various shapes, sizes, colors, and materials like glass, porcelain, or stone.
3. Herringbone tiles – Create depth and dimension
Herringbone shower tile patterns bring an elegant touch that adds depth and dimension to your bathroom space. These patterns consist of rectangular-shaped tiles arranged at 90-degree angles in a zigzag fashion. Herringbone tiling styles are often used in contemporary or modern bathrooms due to their sleek lines and visual appeal.
4. Basketweave tiles – A unique pattern choice
Basketweave shower tile patterns create a textured effect that adds interest without being too busy or overwhelming. This style involves installing rectangular-shaped tiles alternately horizontally then vertically so they form woven baskets throughout your shower space.
5. Moroccan-inspired tiles – An exotic look
Moroccan-inspired tile patterns are perfect for creating an exotic flair in your bathroom. They feature intricate and colorful geometric patterns that can add a touch of elegance to any shower space.
Tips for Choosing the Perfect Shower Tile Pattern
Consider your bathroom's size and shape – Larger bathrooms can accommodate more complex patterns, while smaller spaces may need simpler designs to avoid overwhelming the space.
Color coordination – Choose patterns that complement or contrast with your bathroom wall and floor tiles. The patterns or colors should not compete with each other but should work together harmoniously.
Maintenance – Consider ease of cleaning and maintenance when selecting a pattern. Some designs require more maintenance than others, such as mosaics, which may be more challenging to keep clean than subway tiles.
In Conclusion
Selecting the perfect shower tile pattern is crucial to creating the desired ambiance and style in your bathroom space. With these popular options and tips in mind, you're well on the way to selecting a shower tile pattern that works best for you. Remember to choose wisely as it's an investment that will enhance your home value and enjoyment for years to come.
23 Stunning Shower Tile Ideas for a Standout Bathroom
Many styles can make beautiful shower tile ideas, including ceramic, stone, glass, marble, granite, and more. Once you've decided on a tile material, it's time to stretch your creative imagination. Get inspired by our favorite bathroom shower tile ideas to create your unique escape. 01 of 23.
Bathroom Shower Tile Ideas | HGTV
20 Bathroom Shower Tile Ideas. There's no limit to the tile possibilities when designing your shower . Whether you want an utterly modern vibe or a rustic farmhouse effect, tile transforms a plain box into the highlight of your bathroom . Keep in mind: Price and stock could change after publish date, and we may make money from these affiliate …
28 Best Bathroom Shower Tile Designs 2018 – Interior Decorating Colors …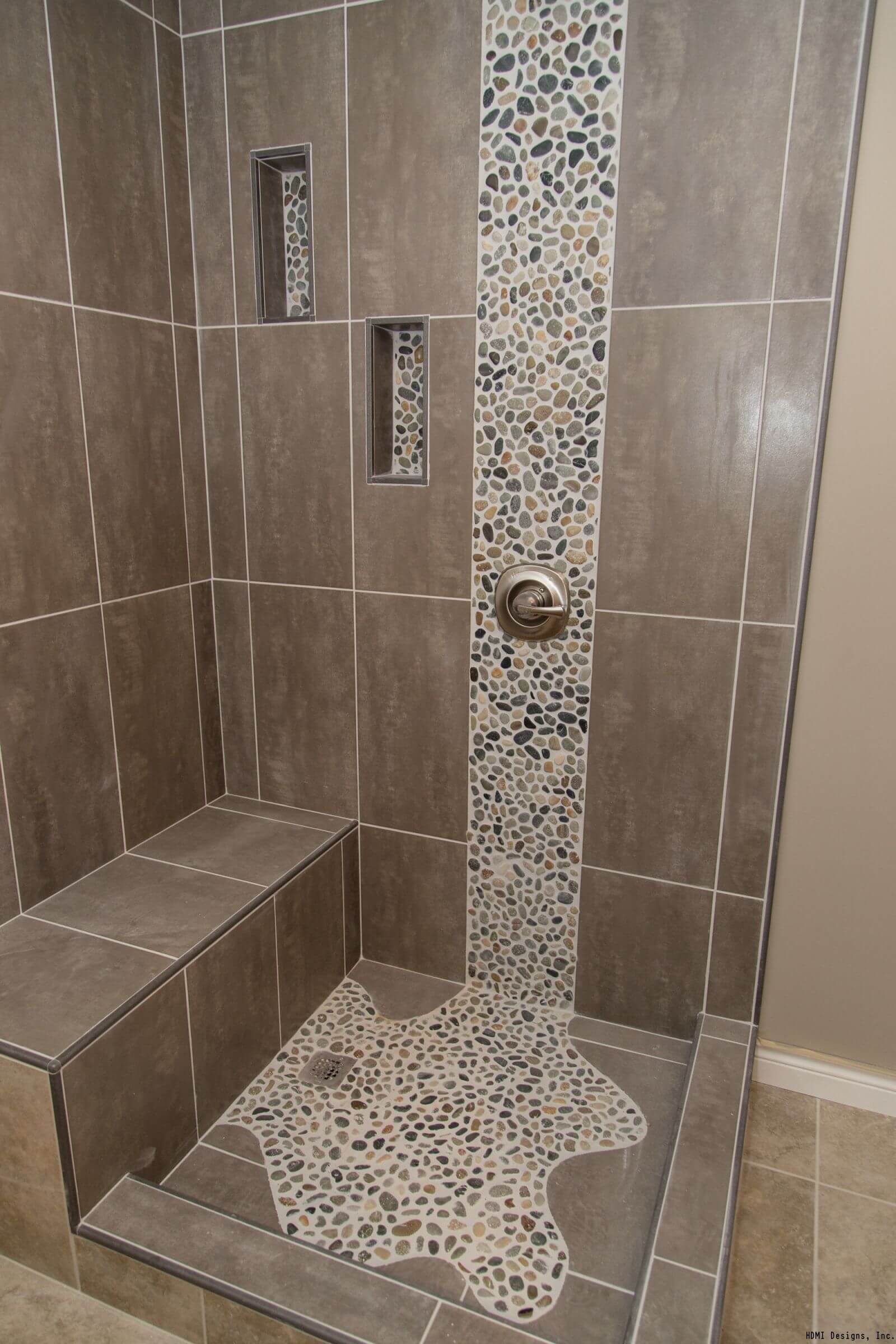 32 Best Shower Tile Ideas and Designs for 2021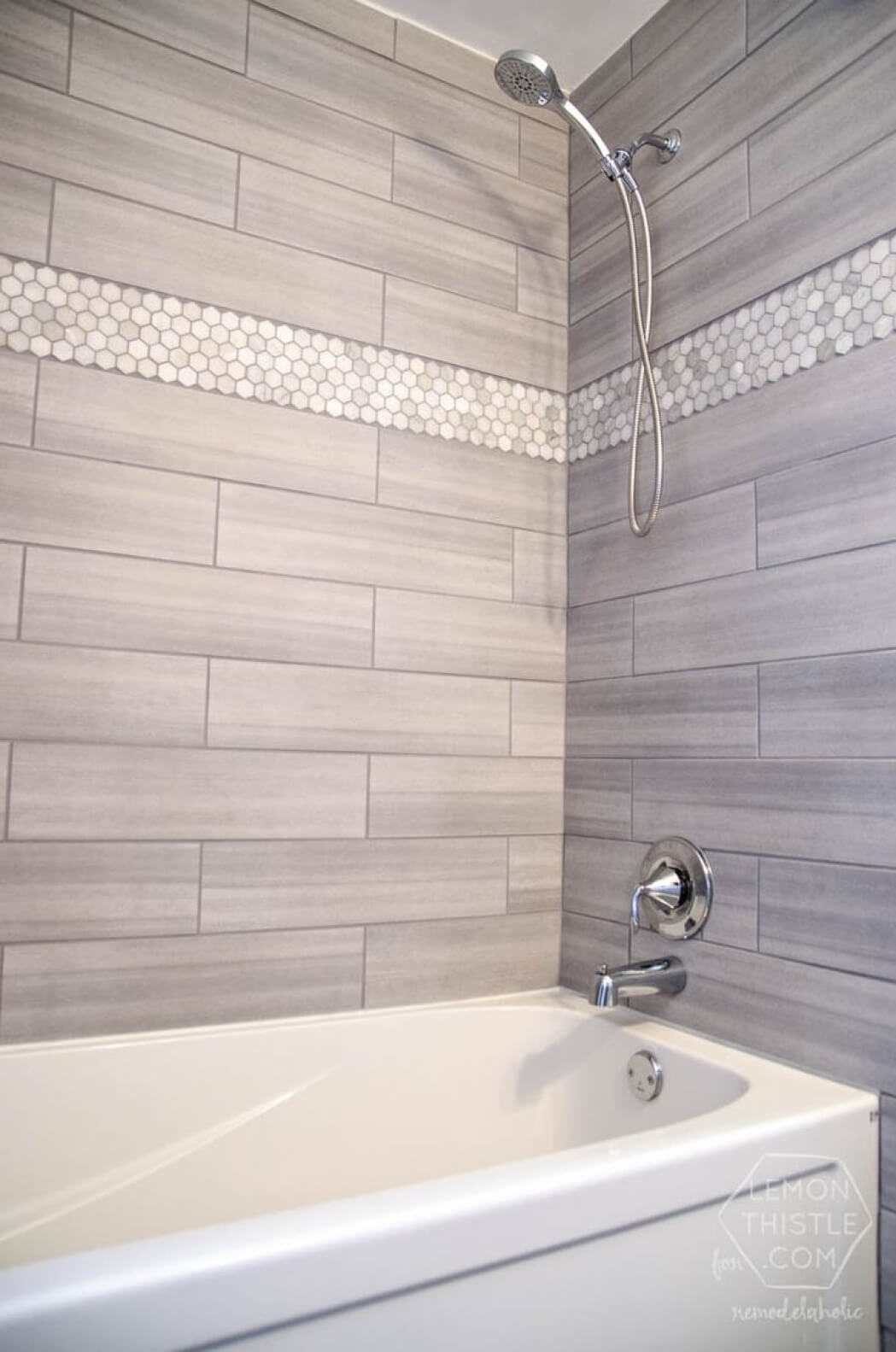 32 Best Shower Tile Ideas and Designs for 2021
How to Tile a Bathroom 21: Tile Patterns
A look at the different types of staggered tile patterns. Series Description: Learn to tile a bathroom from start to finish, from the initial tear-out, through to cutting wall tiles and installing underfloor heating. You'll learn the tips and tricks that will get your new bathroom looking its best. For more, visit: …