White Cottage Kitchens: The Perfect Blend of Simplicity and Elegance
If you're a fan of the quintessential cottage style, then a white kitchen is the perfect way to capture its magic. White kitchens are timeless and versatile, allowing you to easily change up your decor over time without having to worry about clashing colors or patterns.
However, there's more to a white kitchen than just paint. To create the perfect white cottage kitchen, you need to pay attention to every element – from flooring and countertops to cabinetry and lighting. Here are some tips on how to create a stunning white cottage-style kitchen in your home.
Choose the Right Materials
To begin with, choose materials that will enhance the charm of your kitchen while maintaining its functionality. For example, natural stone or wooden countertops would perfectly contrast with all-white accents in your kitchen. If you want to add extra texture and warmth, then go for tile backsplashes in pale shades of cream or beige.
Another way to accentuate the cottage vibe is through wooden flooring. A natural wooden floor surfaces can give a cozy feel that's reminiscent of old-fashioned cottages.
Incorporate Rustic Elements
Cottage style is all about taking inspiration from nature – so it's important that you include rustic elements in your design scheme. Start with open shelves that allow you showcase beautiful pottery or glassware collections alongside vintage dishware designs.
You can also incorporate distressed wood ceiling beams for added architectural interest or add wrought iron fixtures such as chandeliers or wall sconces for authentic character of a country-style home.
Embrace Natural Light
Natural light plays an important role in emphasizing elegance in any space – particularly so for kitchens which are often considered as social spaces ideal for hosting gatherings & get-togethers. So make sure your windows allow plenty of light into your cottage-style kitchen.
If privacy is a concern due to proximity with neighboring homes or busy streets, then opt for a lightweight & sheer curtain fabric that's soft and delicate. This way, you can still let in plenty of light while retaining some privacy.
Choose Timeless Pieces
When selecting furniture for your white cottage-style kitchen, focus on pieces that will stand the test of time. Avoid the urge to go for trendy or fashionable designs as these will often lose appeal with time.
Instead, invest in timeless pieces such as simple Shaker-style cabinetry or farmhouse-style sinks that are fully functional but aesthetically pleasing. These types of features are integral to establish beauty within simplicity – a core element of the cottage style.
In conclusion, creating a white cottage kitchen is all about finding harmony between simplicity and elegance. By incorporating rustic elements, natural light & timeless pieces along with carefully selected materials – you can create a welcoming space ideal for sharing memories with loved ones.
White Cottage Kitchen Ideas – Better Homes & Gardens
Grand and Spacious. This traditional, cottage -style kitchen is spacious, light, and airy with its all- white color palette. Custom cabinetry, Carrara marble perimeter countertops, and a coffered ceiling set a sophisticated tone. The rich, wooden floors add a warm, homey touch. 09 of 20.
20 Charming Cottage Kitchens | HGTV
20 Cozy Cottage Kitchens . Cottage -style decorating lends itself easily to kitchen design. Open shelving, painted cabinets and handmade accessories create a delightful space to cook and eat. Keep in mind: Price and stock could change after publish date, and we may make money from these affiliate links. By: Karli Sanders. View The Gallery. 1 / 20.
WhisperWood Cottage: 20 White Cottage Kitchens: Features from The …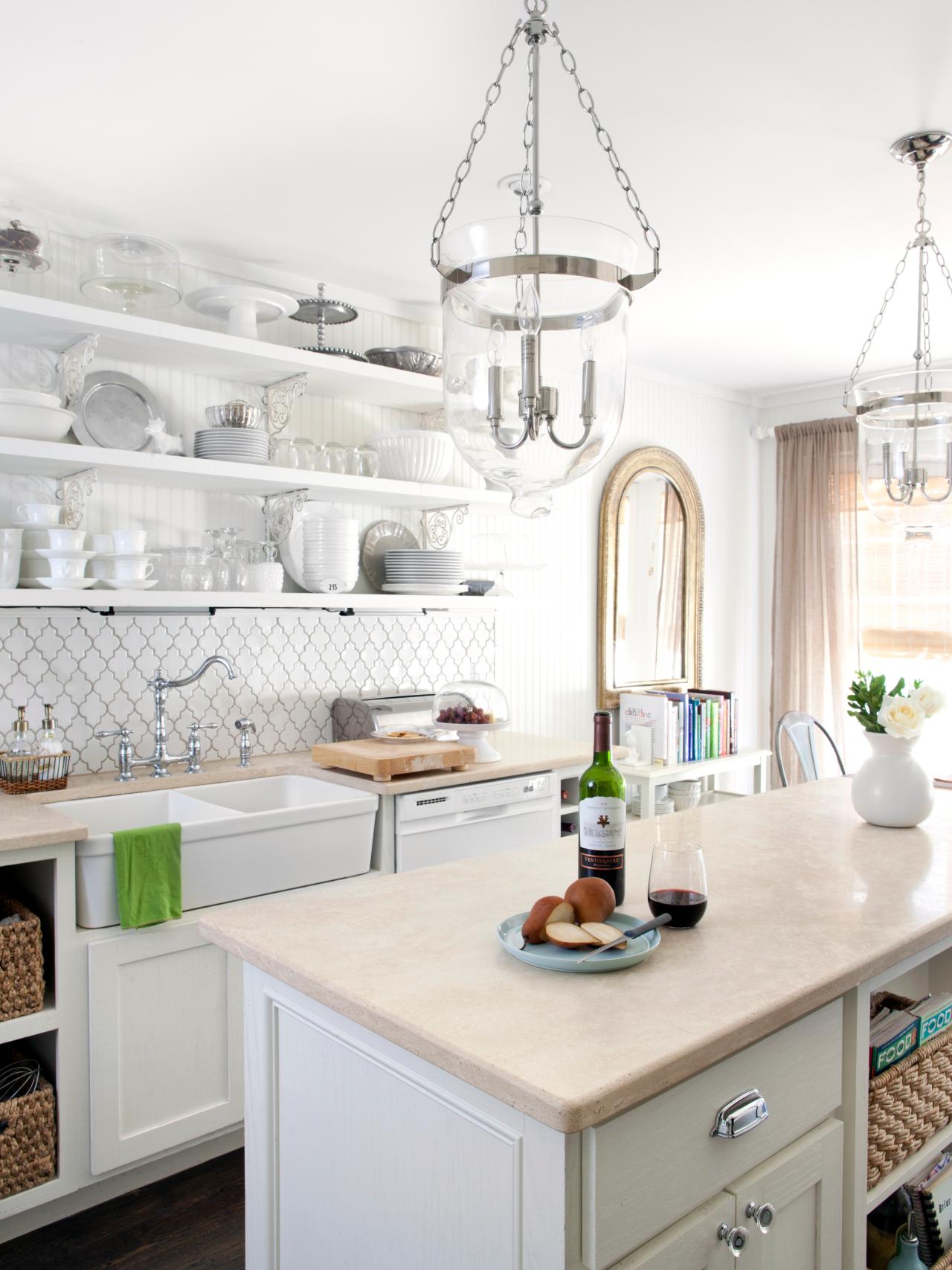 White Cottage Kitchen | Milk and Honey Home | HGTV
25 Beautiful Cottage Kitchen Design Ideas – Decoration Love
COTTAGE KITCHEN DESIGN & LAYOUT FOR GERHARD 231089